1946-2021: 75 years of Italmobiliare
2021 marks the 75th anniversary of Italmobiliare, founded on September 13, 1946 in Milan, one of the main Italian investment holdings and a recognized strategic partner of entrepreneurs committed to the development of models of excellence, with particular attention to the Italian context.
Inaugural ceremony of the Aula Magna named in honor of Giampiero Pesenti
The Anniversary Events Calendar began on September 13, the official date of Italmobiliare's foundation, with a ceremony including a celebratory visit, speeches and memories within the context of the new Aula Magna, named after Giampiero Pesenti.
Gala Dinner and Concert at Teatro alla Scala
Subsequently, on November 19, the "1946-2021: 75 YEARS OF ITALMOBILIARE" special event took place in the evocative setting of Teatro alla Scala in Milan, with a Gala Dinner and Concert with the Soloists of La Scala Academy of Lyric Opera Noemi Muschetti (soprano); Paolo Antonio Nevi (tenor), Paolo Spadaro Munitto (piano) performing opera arias by Cimarosa, Donizetti, Puccini.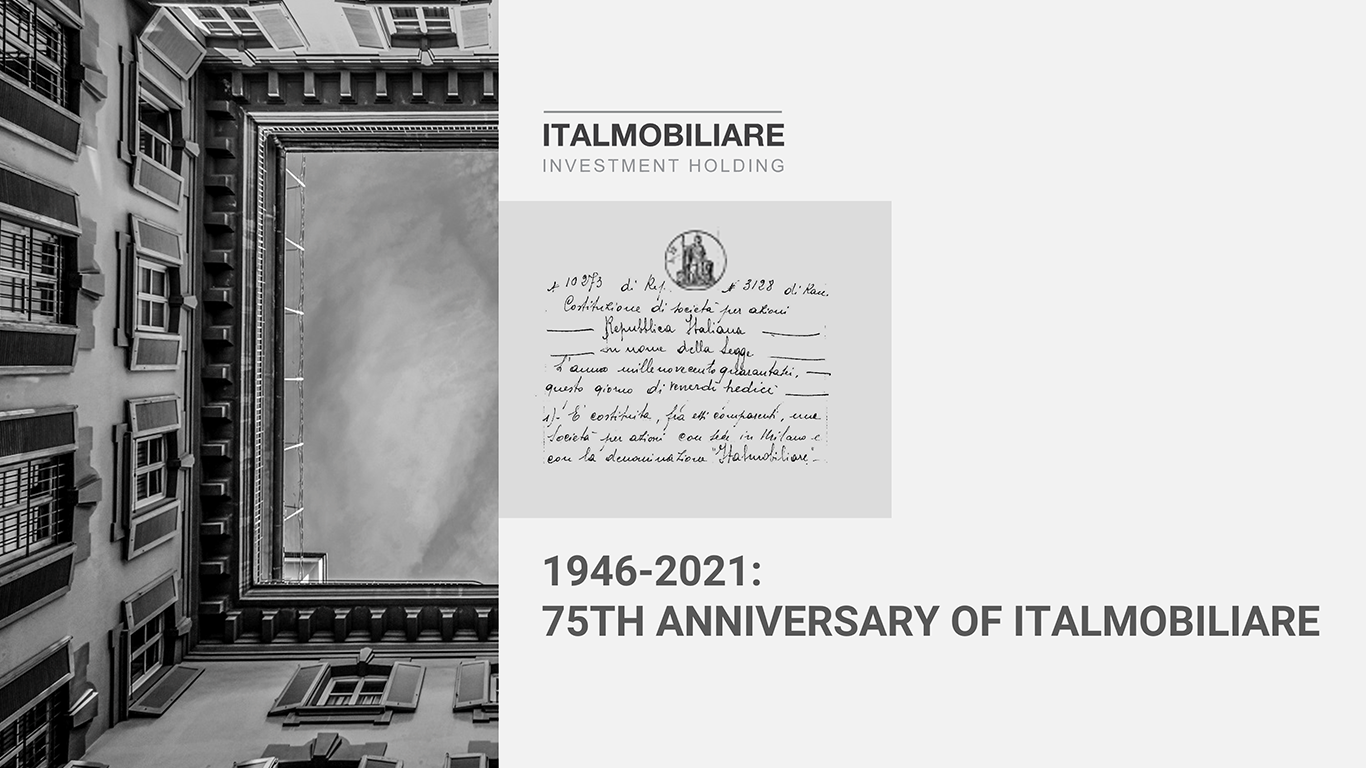 SEE MORE